We Have a System to Suit Every Room
Just as every room in your home has its own design, purpose and detail, each room should also have its own custom comfort level. No temperature is a one-size-fits-all solution for your home. Your living room may be a big open space that needs more heat, where your new home office, while small and tidy, needs extra air flow.
Luckily, Midea Ductless is here to help. We have a system to suit any need. From units that sit high up and out of the way, to ones that are tucked out of sight, every room in your home deserves its own special touch of comfort.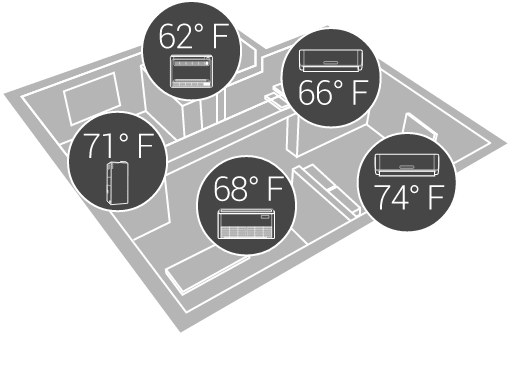 Multi-Room
The perfect solution to mix and match up to five indoor units with one outdoor unit to bring ductless to multiple rooms or your whole home. A multi-room system is a great option for a new build or a finished basement.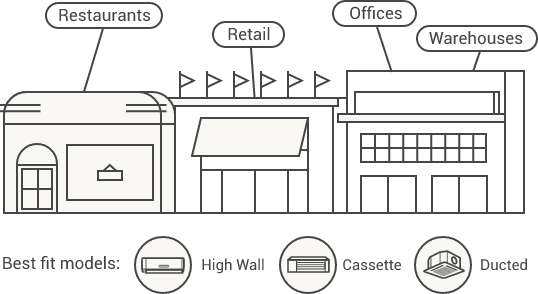 Light Commercial
Midea's light commercial units meet a wide range of needs and applications — from malls and restaurants to offices, garages and more. And they have many of the same features as the residential lineup, including Wi-Fi® compatibility, efficient operation, flexible installation and low ambient temperature performance.
Contact Us