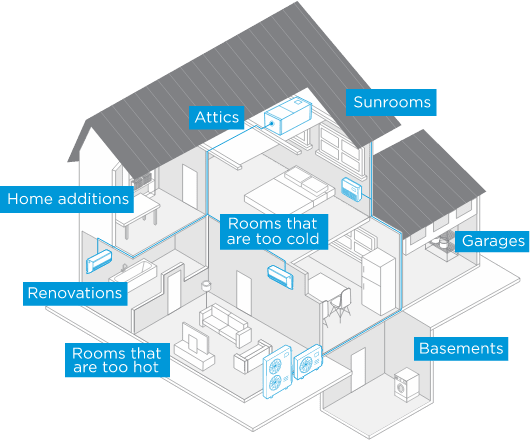 This all sounds intriguing…but what exactly is "ductless"?
Ductless (also called a mini-split) is a type of HVAC system that doesn't blow air through long expanses of ductwork. Instead, the climate-controlled air is generated by indoor air handling units attached to walls and/or ceilings — either in a single zone or multiple. The indoor units are connected to the outdoor condenser and compressor with hidden conduit. This setup offers a couple of important benefits. One, it's easier to install, especially in space-challenged buildings. Two, it's energy efficient.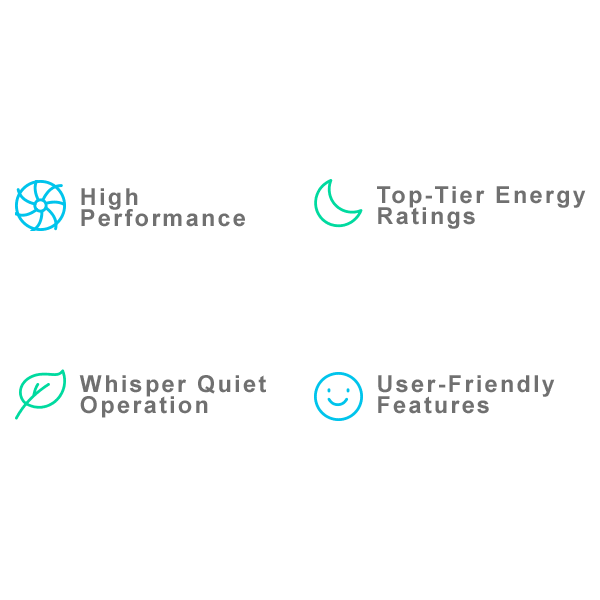 All-In-One Solution
We offer a combination of high performance, top-tier energy ratings, whisper quiet operation, and user-friendly features all in one tidy system. Get what you're looking for without blowing your budget.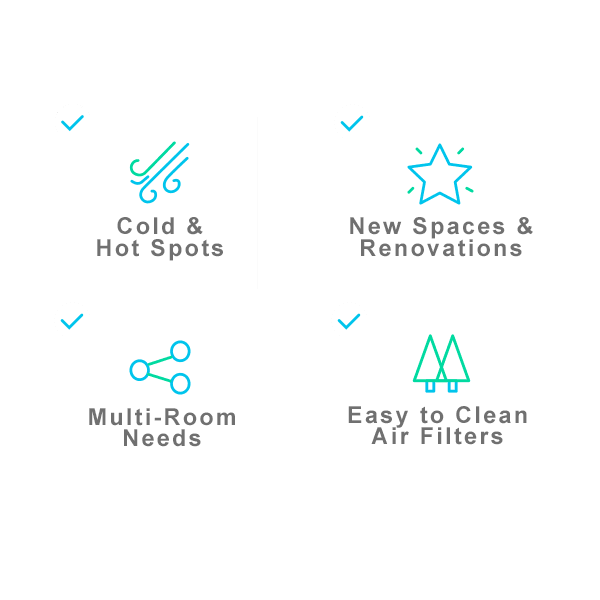 Flexible & Functional
As your household evolves over time, our systems offer the flexibility to accommodate changing needs. Whether you're building a room for a new baby, or expanding on your empty nest, no change is too demanding for ductless.

Energy Efficient
By removing the ducts, Ductless Systems deliver conditioned air directly where it's needed most.