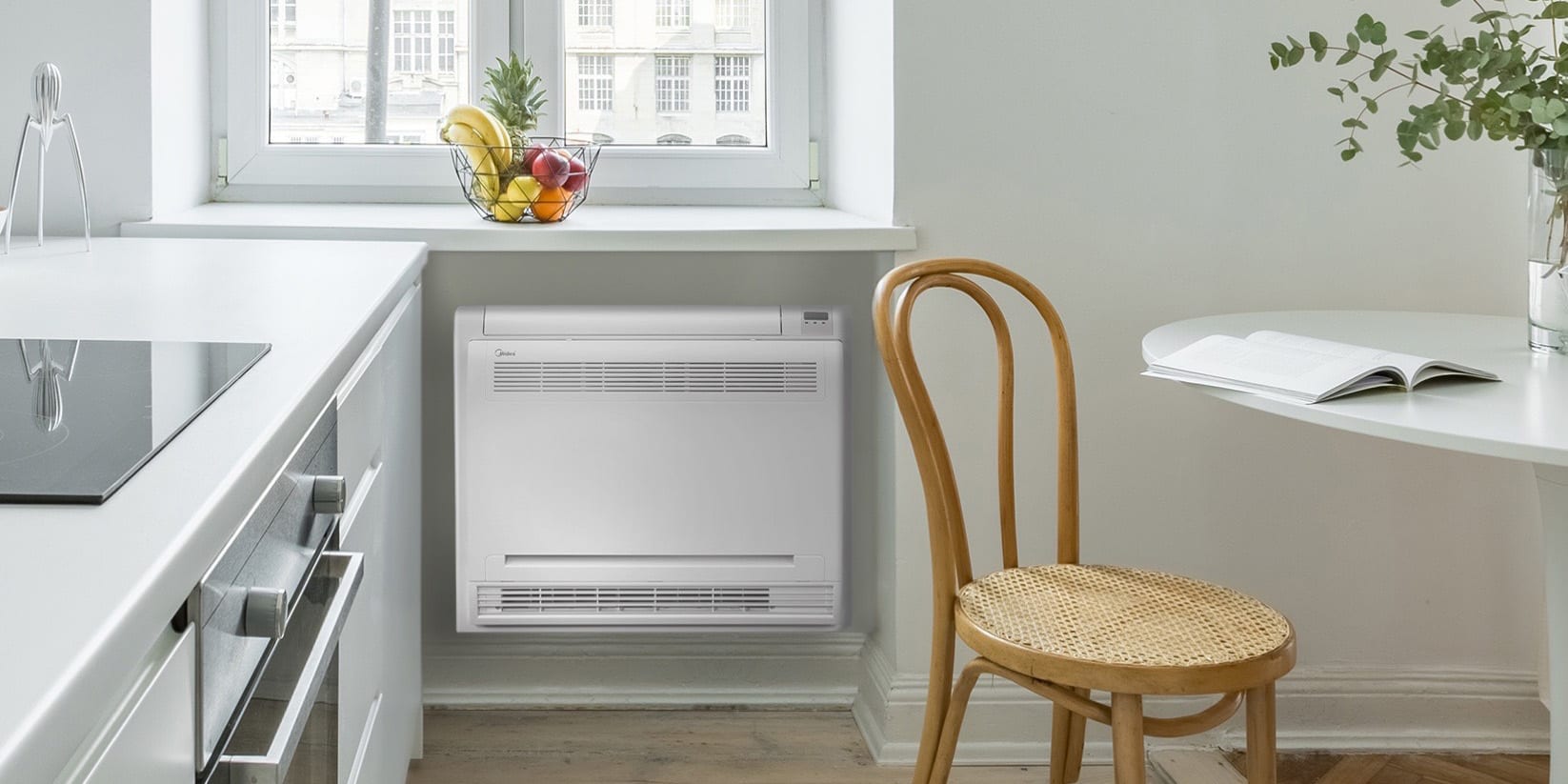 When the warmer months roll around, you need an HVAC system that will keep you cool and comfortable. Since every home has windows, a window unit may seem like the most logical and cost-effective solution, right? Not necessarily.
There are actually a few disadvantages to the standard window AC unit — they're beneficial mostly in the summer, they're louder than many alternative HVAC solutions, they're bulky and are often considered unattractive. And while they may seem like an economical way to meet an immediate need, they could actually end up costing you more than other HVAC solutions in the long-run.
Wall Heating & Cooling Units — They're a Win-Win
So, what's the alternative? On the wall air conditioning units, like a ductless HVAC system. Ductless systems, or "mini-splits," don't use traditional ductwork or rely on central heating and air. More importantly, they're air conditioners that don't need a window. The units are attached to walls and ceilings for an extremely flexible solution for your space. And bonus, they provide both heat and AC, which can be used year-round.
Nearly anywhere you require a heating and cooling solution, ductless mini-splits can satisfy the need — from a drafty garage or hot office, to a room that gets too cold or doesn't have the necessary ductwork. Ductless systems get the heavy equipment out of your windows, so they can be used for viewing the world outside. And with the Inverter compressor and specially designed blowers, ductless units are more quiet and efficient than window units to boot.
Still unsure of the benefits? Here are some more ways that ductless units are a superior alternative to window AC units:
| Window AC Units | Ductless Units |
| --- | --- |
| Short-Term Solution — Window units only produce cold air. This means that if the unit breaks, or you experience significantly colder months, you may have to uninstall the system and store it. | Long-Term Solution — Ductless units produce both heat and cold air and stay in place year-round. As a more permanent solution, you don't have to lug a heavy unit around and find somewhere to store it. |
| Security Concerns — Since window units typically require an open window, they can provide easier access to inside a home where the installation does not have added safety enforcements. | More Secure — Ductless mini-splits are housed completely indoors, so they don't compromise any existing entry point to your home. |
| Repeated Replacement — If a window unit breaks, or a piece needs to be fixed, you'll likely have to replace the entire unit. | Built to Last — Ductless units come with timers that allow you to control your home's temperature when you aren't there. This means your units aren't running all day and helps improve the life of your system. |
| Less Efficient — A window AC can increase whole-house air leakage by 10%1, which could lead to increased energy consumption. | More Efficient — Ductless systems use Inverter technology, which keeps room temperatures consistent and improves efficiency. This may also help you save energy. |
| Dirty — Since the bulk of a window unit sits outside, they collect a lot of dirt that can make its way inside the house. They can also obstruct natural light. | Clean — Any dirt that ductless outdoor units collect won't make its way inside the house, as the unit sits completely outside. Also, both indoor and outdoor units don't obstruct natural light, and they filter and dehumidify indoor air. |
Ready to Invest in Ultimate Comfort?
Learn more about ductless systems and how these non-window AC units can be your long-term solution for year-round comfort.
1https://www.energy.gov/downloads/energy-saver-101-home-cooling-infographic*