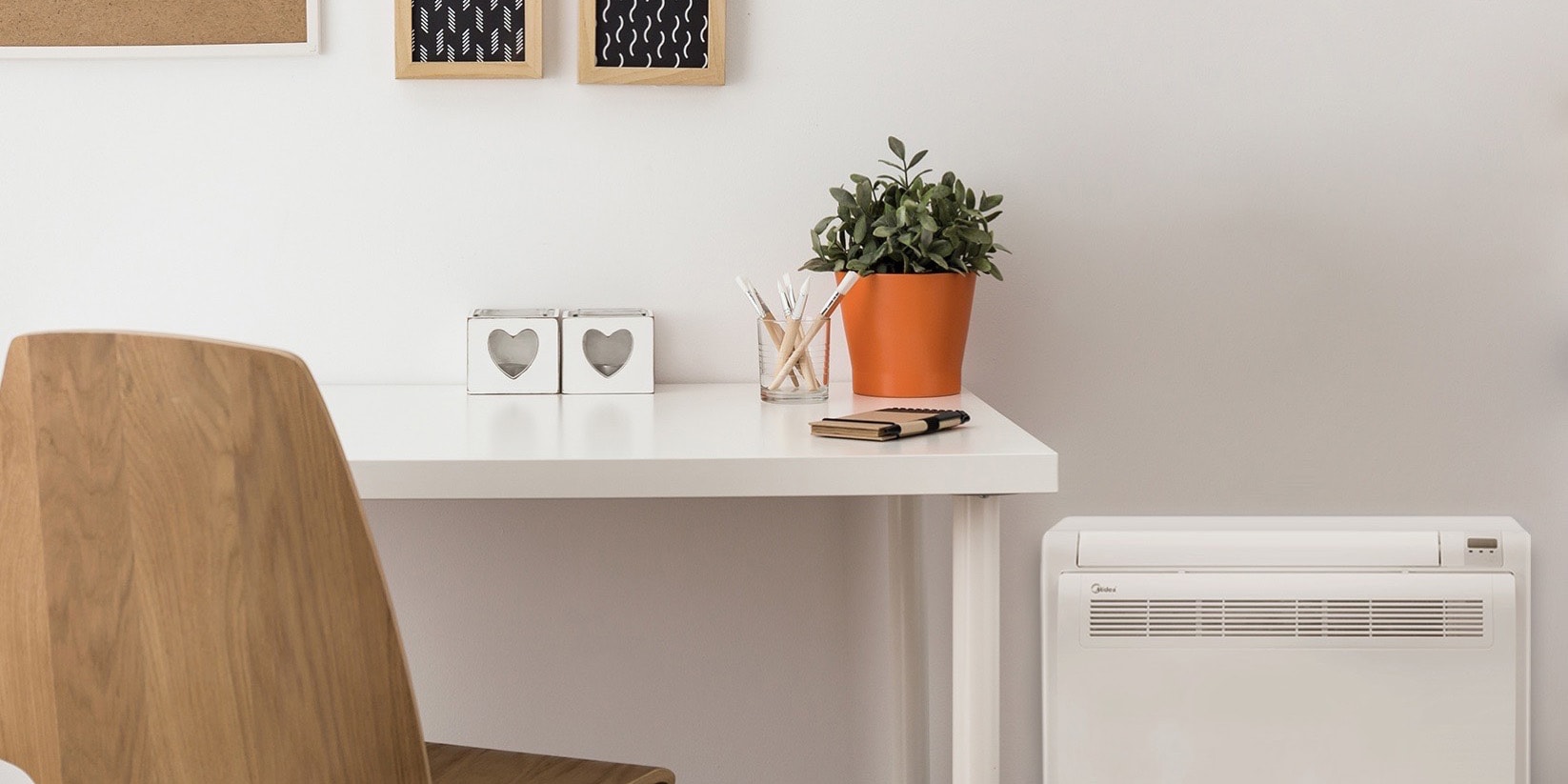 Let's say you've weighed all the options for HVAC and determined that a ductless system is the best way to heat and cool your home. How do you identify the best mini-split for the job? The technical details can be overwhelming — so we've highlighted some key features to look for when comparing units.
PERFORMANCE
Is the unit intuitive? Are the controls easy to use?
It may seem like a small thing, but the way controls are designed can impact your ability to keep a room comfortable. Cumbersome remote controls can be a big source of frustration with consumers having to interpret an array of buttons and confusing symbols.
At Midea, we take this point seriously. All of our unit remote controls are thoughtfully designed for user-friendliness. You don't need to be an engineer to set a Midea system to your exact specifications.
Does the unit perform well in your climate? Can it handle extreme temperatures "out of the box"?
A typical unit may be efficient at "average" temperatures, but may struggle to run in more extreme temperatures — precisely when you need it most. A Midea Ductless mini-split air conditioner and heat pump is engineered to keep you comfortable whether it's -22º F or 130º F outside. The logic we built into our circuit boards, the types of compressors we use, coil sizing and fan performance all add up to better performance in almost any climate.
Another thing: You'll see manufacturers talk about a "basepan heater" as an added feature. This is a component that keeps ice from forming on the condenser and is essential to keeping the unit in good working order. Most manufacturers don't typically offer this as a standard feature on every unit — which means you'll pay extra for the parts and additional installation time.
Midea outdoor units come standard with built-in basepan heaters, so that's one less thing to worry about and pay for.
INNOVATION
Does the unit work with third-party thermostats like Nest® and ecobee?
Homeowners are increasingly attracted to these smart technologies. However, with many ductless units, tying to a third-party thermostat often means increasing energy consumption in the process. This happens when the ductless indoor unit switches to operate on a two-stage/dual system (on/off) instead of using the innovative Inverter technology that makes ductless systems great in the first place. (In other words, Inverter technology modulates the amount of air blown to consistently maintain the temperature of a space. A traditional HVAC system powers on and stays on, blowing a lot of air that's not the specified temperature, making it inefficient.)
Midea solved the problem other manufacturers haven't. We offer a 24-volt converter that allows you to pair with your favorite smart thermostat — without losing the benefits of Inverter technology. Cool, huh?
EFFICIENCY
Do you know how to compare efficiency ratings? Are you aware of how the rating can impact your energy bill?
SEER (Seasonal Energy Efficiency Ratio) is a term you'll see often in your search for the best mini-split brand. The SEER rating helps you compare the level of efficiency between units. The higher the rating, the better.
According to the U.S. Department of Energy (DOE), including a high-efficiency unit in your whole-home HVAC system, and taking other actions to lower your home cooling costs, can reduce air conditioning energy use by 20-50%.1 With one of the highest SEER ratings in the industry, Midea is perhaps one of the best ductless air conditioners for energy efficiency.
Is the filter easy to change and clean?
No matter what kind of HVAC system you have, "gunk" from the outside air will wind up in your filters. You'll want to keep filters clean or change them routinely because it's another way to lower your air conditioner's energy consumption (by 5-15%1).
This is another area where Midea really shines: Our unit filters are easy to access, remove and wash. You can breathe easier knowing that the units can be kept clean and fresh while operating at peak efficiency.
Remember: There's More Than Meets the Eye
Ductless units may look similar, but as we've pointed out, the differences are clear. Don't just settle for any model or the low-price option. Consider the many features that will impact your satisfaction for years to come.
1https://www.energy.gov/downloads/energy-saver-101-home-cooling-infographic