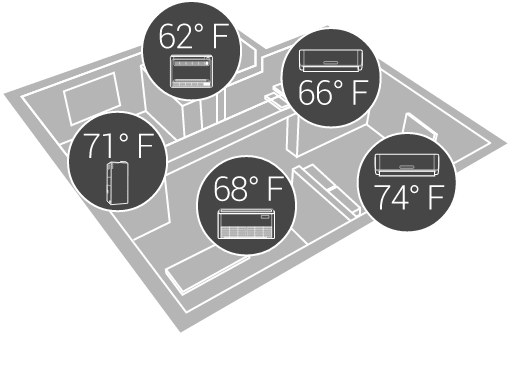 Mix and match up to five indoor units with one outdoor unit to bring multi-room ductless to your home
Any of our individual indoor units can be integrated together with an outdoor unit to create an experience that is unique to your needs. This solution can be used for a new home, finished basement, or an area without expanding ductwork.
Versatile Outdoor Units that Keep You Comfortable Indoors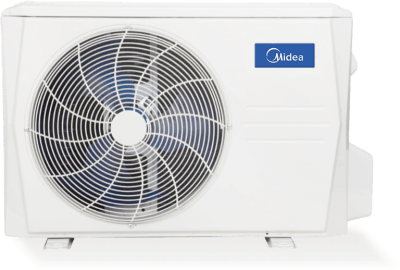 Every Midea Ductless solution includes an outdoor unit, which is the lifeblood of the system; it provides the efficiency, extreme temperature performance and many other unique benefits of Ductless Systems.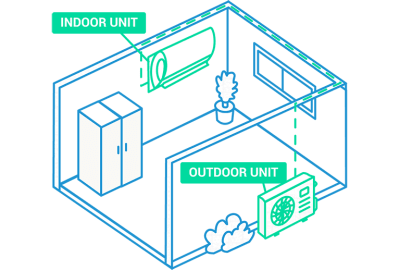 And we offer two types: the single zone and the multi-zone. The single zone unit connects to a single indoor unit and room, whereas the multi-zone option can connect to up to five indoor units. Both systems are nearly the same size and can be placed anywhere outside of the home — even on a roof or balcony — for maximum flexibility. And they're smaller, and produce less noise, than most traditional HVAC outdoor units. They also come with a basepan heater to ensure effective operation in extreme temperatures (from -22° F to 122° F) without the extra parts or labor required for traditional outdoor units.