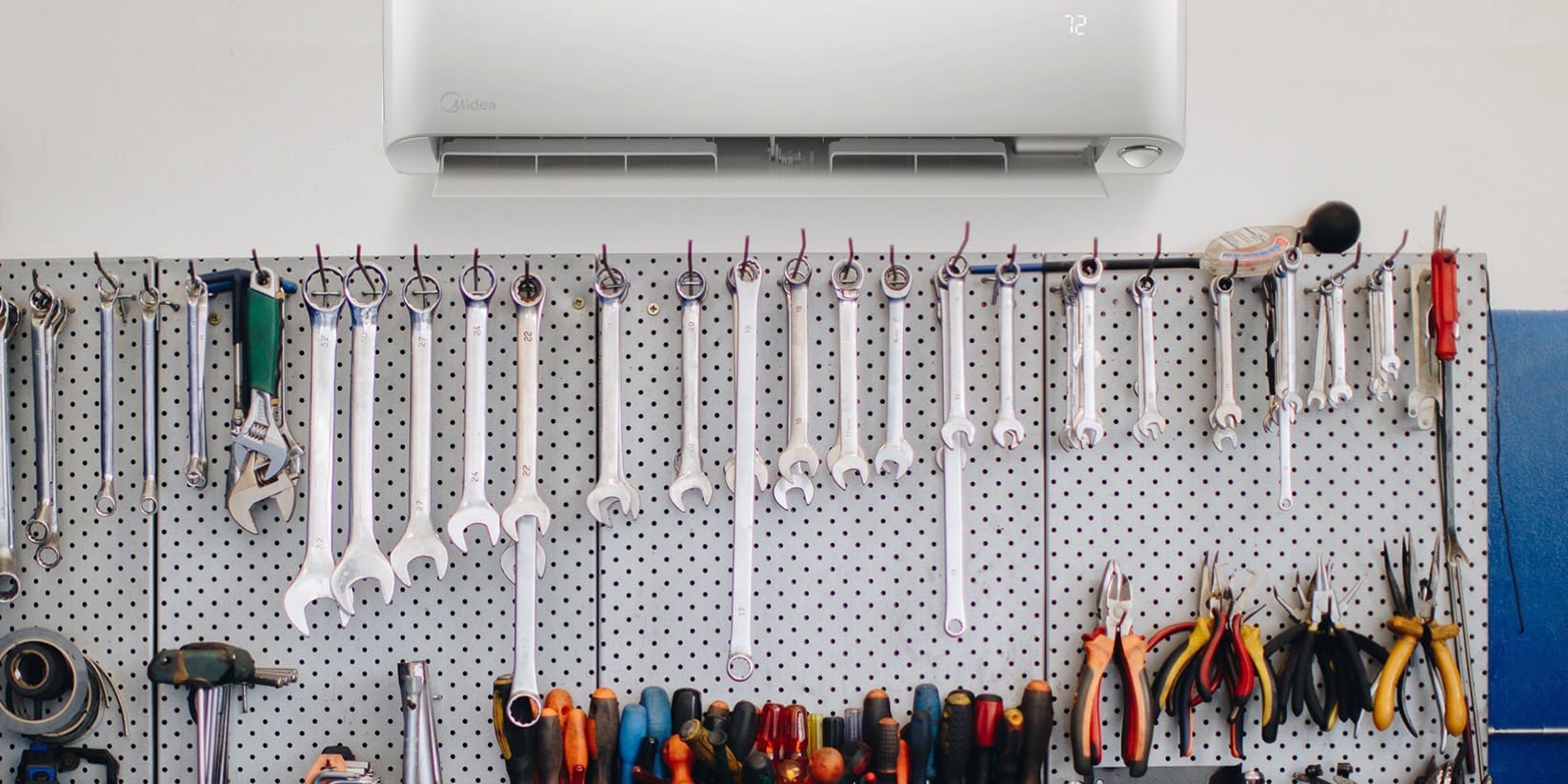 If you're lucky enough to have a garage that doubles as a workshop or man cave, you probably spend a lot of time in it. Or, at least, you would like to. But if it doesn't have the right HVAC system, outside temperatures can make it uncomfortable to use consistently — it can get frigid in the winter and unbearably hot in the summer.
You need a way to regain control of your space and easily maintain the temperature. But how? Let's discuss a couple of the options:
Connect to your in-home HVAC — This is a possibility but isn't always the best route. In the case of a garage, connecting to your central system can be against building codes*. This option should be discussed with a licensed HVAC contractor to ensure it's done safely and compliantly, as carbon monoxide emissions that come from your car and any gas appliances in the space can present a significant safety risk.
Install a window unit — Although this may work, it still has its challenges. First, window units only cool and won't heat a space. They're also not as efficient as most current ductless mini-splits, and they can provide potential entry into the home. Also, many HOAs have aesthetic requirements that may prohibit the installation of window units.
When neither of these is a viable option, how do you get the comfort and control you're looking for in an often-uncomfortable space?
The Superior Solution for Garage Heating & Cooling
A ductless system, or "mini-split," is an ideal solution for garage heating and cooling. With flexible installation, you have multiple options for unit placement. They also have a small footprint and are quieter than other types of HVAC systems, so you won't even know the unit is there when you're working or watching the big game.
The best part about ductless systems is that they come with high efficiencies and effectively heat and cool, so you can feel comfortable in your space year-round.
Make Your Space More Comfortable with Ductless Mini-Splits
Think of your space like a climate-controlled storage unit. If you can maintain temperatures in those, you can almost certainly have a climate-controlled garage.
So, when you're ready to make your garage space more usable, a ductless system may be the heating and cooling solution you need for improved comfort and control.
*Before installing any unit in a garage, talk with your local Midea dealer and check local building codes to ensure you comply with the latest regulations in your area.