The perfect solution for areas with limited wall space, radiant heat and/or baseboard heating units
The console sits about six inches off the floor or against any wall as to not obstruct your view or lighting, and it provides efficient heating and cooling year-round.

Energy Efficient
Our high-efficiency Energy Star® certified systems can help provide long-term energy savings. Plus, get the benefit of heating or cooling only the spaces that are in use for additional energy savings.

Wi-Fi® Enabled
With Wi-Fi® standard or available with purchase of a Wi-Fi® Accessory Kit, easily connect to the Midea Air app from your hand-held device to control and monitor your system on the go.

Flexible Modes
Choose between Sleep Mode for maximum comfort while sleeping, Eco Mode for extra efficiency, or Turbo Mode to quickly cool or heat a space.
Versatile Outdoor Units that Keep You Comfortable Indoors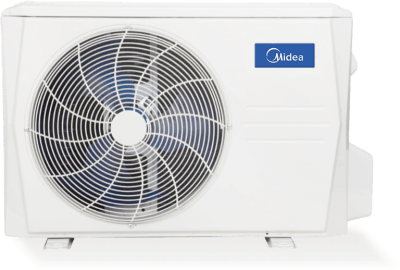 Every Midea Ductless solution includes an outdoor unit, which is the lifeblood of the system; it provides the efficiency, extreme temperature performance and many other unique benefits of Ductless Systems.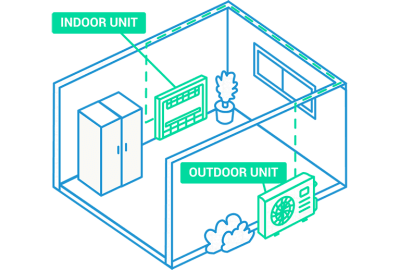 And we offer two types: the single zone and the multi-zone. The single zone unit connects to a single indoor unit and room, whereas the multi-zone option can connect to up to five indoor units. Both systems are nearly the same size and can be placed anywhere outside of the home — even on a roof or balcony — for maximum flexibility. And they're smaller, and produce less noise, than most traditional HVAC outdoor units. They also come with a basepan heater to ensure effective operation in extreme temperatures (from -22° F to 122° F) without the extra parts or labor required for traditional outdoor units.
Other Midea Ductless Solutions